Evangelism Outreach and Training Update in Chiapas, Mexico | March 2022
In February 2022, we had the blessing of training more churches than any other month during all of last year! We led six personal evangelism trainings in different regions of the Coast of Chiapas, Mexico near the border of Guatemala.
In the first 12 days, we trained a group of nine churches in the region at the Good Shepherd Baptist Church in the León Brindis in Mapastepec Chiapas, Mexico. We trained more than 150 participants! Their passion and desire to be trained greatly impacted our lives since several groups of people even came from nearby areas in vans and trucks who were challenged to share the gospel by which we are saved.
Once the training was finished in that region, we went to the region of Huixtla Chiapas. In this city, we were able to carry out the training in the Casa de Oración Baptist Church. Forty members attended and the training was a great blessing. The pastor was very grateful that we went to train his church, leaving him with a great ministerial challenge – but most importantly, he was so happy that the church was encouraged to share the gospel!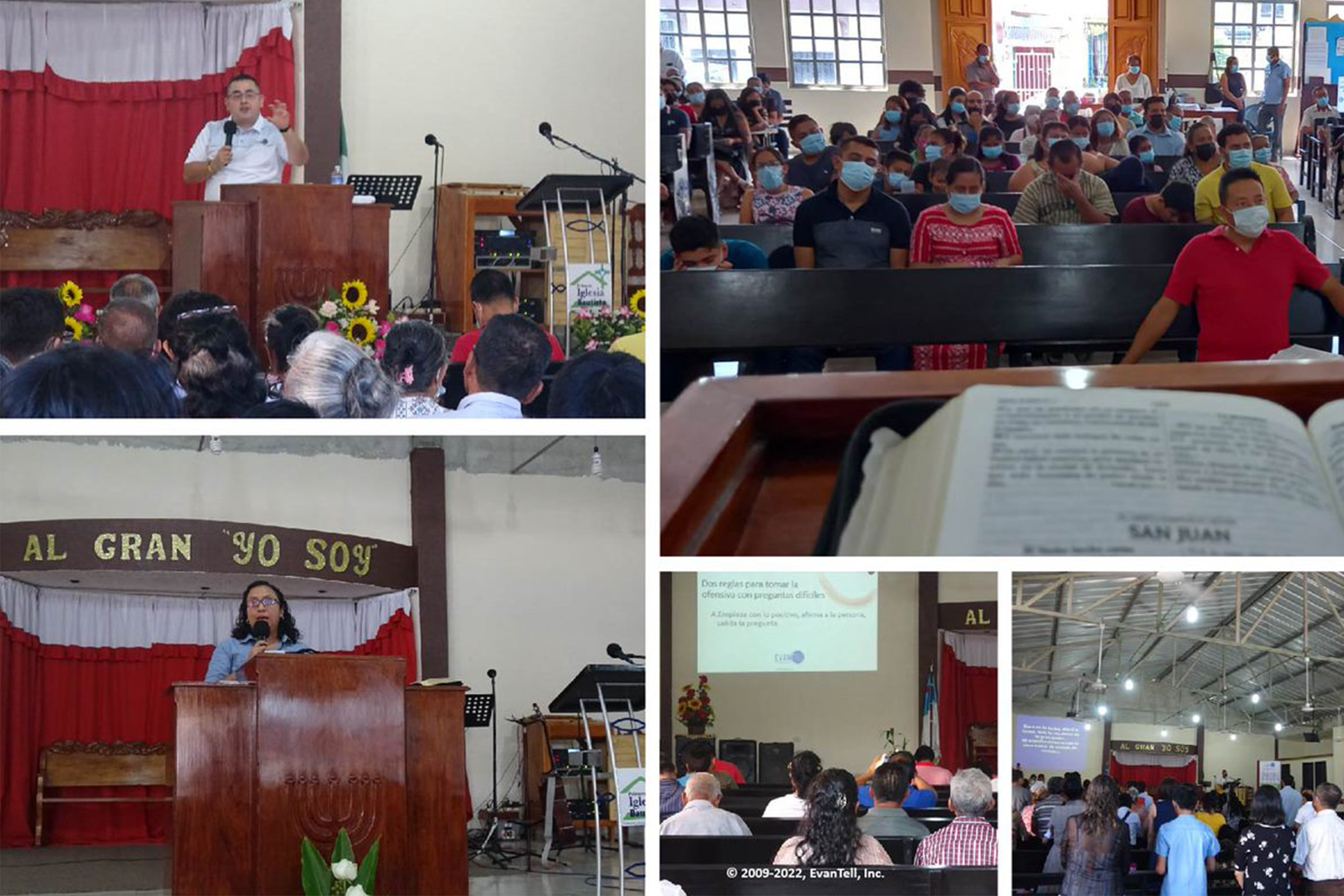 We closed the 12-day journey with two trainings in the city of Tapachula in Chiapas.
The first training was in the Grace and Truth Baptist Church with Pastor Gabriel Ortiz. This church actually received training from us last September, and in a short time the church grew due to those who are preaching the gospel! They requested that we train them for the second time to train new believers and reinforce knowledge of church leaders. We had the blessing of training 45 people!
The second training was at the Shalom Christian Center with Pastor Wallace Peña in which we were able to train more than 80 people! This training was very emotional for us due to the great response and desire of each member of the Church to learn to share the gospel in a clear and simple way! Our next training will be at the headquarters of a church in the region of Mapastepec, in Chiapas.
The dedication, passion and commitment to preach the gospel of each participant during the trainings in Personal Evangelism has been amazing to witness!