Share the Gospel. Clearly. Simply.
Get
Started
Take the First Step to sharing your faith
Online
Courses
Evangelism training at your pace
Upcoming
Events
Attend an upcoming gathering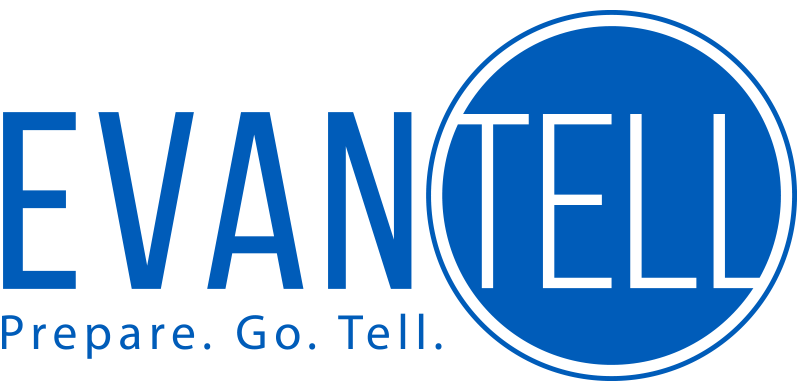 Evangelism Training for All
For 47 years, EvanTell has been training Christians around the world to share the gospel with confidence, clarity, and kindness. Whether you're a pastor, a missionary, or a Christian simply looking to remove anxiety from evangelism, you're in the right place. Start here to take the next step toward sharing your faith boldly.
2020 was difficult year, and unfortunately, there is nothing magical about 2021 – people are still hurting, looking for hope, and seeking for hope in empty places. Now is the time to lead them to the hope that springs eternal.
read more
"The Bible is 66 books. The gospel is 10 words: Christ died for our sins and rose from the dead."
Dr. R LARRY MOYER
Most Popular Evangelism Resources
The Store
Tools & Resources to get you ready
CrossTalk App
Interactive Gospel Presentation 
The Evangelism Study Bible
66 books summed up in 10 words
Toolboxes
Monthly tips and ideas