EvanTell exists to encourage and equip individuals and churches to reach the world with the clear and simple good news of Jesus Christ, all to ensure that more people hear the gospel in more places every day.
Clarity of message 
We value the integrity, clarity, and clear communication of the gospel message that we are saved by grace through faith and on the basis of Christ alone.
Biblical accuracy
We value the need to handle the biblical text carefully, explaining each text in the context in which it was written.
Positive approach
We value the need to be positive and gracious in our approach – motivating believers to evangelize and live by grace, not guilt.
Creativity and innovation
We value developing new ways to engage any culture and any generation with the gospel of Jesus Christ. 
Financial prudence & accountability
We value the importance of being good managers of God's resources, utilizing them as wisely and efficiently as possible. 
Personal development
We value authenticity, integrity, and continuous growth as followers of Jesus Christ. 
Personal evangelism
We value personally sharing the clear gospel with those within our spheres of influence.
A Distinctive Approach
In 1973, God burdened a young Dallas Theological Seminary graduate named Larry Moyer to start an evangelistic association to champion the gospel with a commitment to three distinctives:
A clear presentation of the gospel.
A careful handling of Scripture.
A core doctrine of grace.
Armed with a passion for those who don't know Jesus and a God-given calling, Larry created a simple method of sharing the gospel that anyone could learn. His "Bad News/Good News" method has become a cornerstone of sharing the gospel for thousands.
Evangelism Training
Throughout the 1980's, EvanTell's impact from large-scale events grew, but churches who were hungering to be evangelistic in their everyday ministry began asking Larry to capture his passion and message in a way that could be used by anyone. As a result, EvanTell developed the You Can Tell It! and You Can Preach It! Seminars, which promote the three distinctives.
In the 1990's, the interest in EvanTell's clear and simple gospel approach continued to gain tremendous momentum and we began certifying instructors. The new model boosted our reach exponentially and the ministry quickly experiencing a worldwide impact.
Expansion
During the early 2000's, Larry challenged the ministry's Board of Directors to help him ensure that the ministry would live well beyond him and to continue boldly declaring the gospel according to the core principles God burdened him with in 1973. God has honored that request. Through the generous support of individuals, churches, and foundations who are committed to declaring the gospel through grace-filled methods and resources, the scope and impact of the ministry has exploded.
Today, in-depth training seminars, workbooks, tracts, and innovative evangelism resources are just a slice of EvanTell, yet these resources provide the fuel for ministry taking place all over the world. We are honored to train a fast-growing network of evangelism instructors, mentoring entire churches, and activating believers of all ages, walks, and cultures to boldly declare the gospel.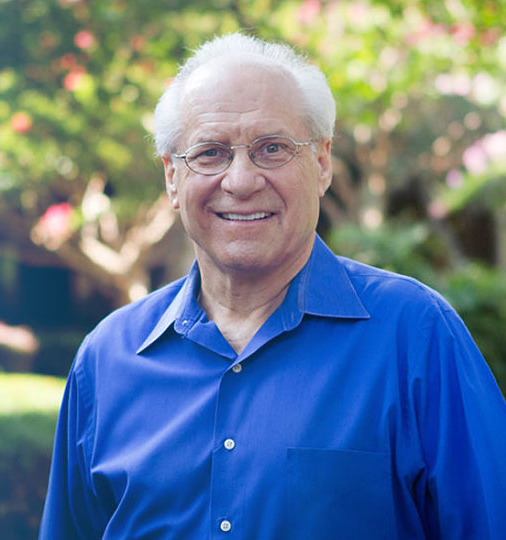 About Our Founder
Dr. Larry Moyer
For the past 43 years, Larry Moyer has been advancing the gospel through his evangelism training, books, and personal speaking. It has been a lifelong passion since his early days and something he continues today.
Our Beliefs
The Truths that MOtivate Us
The Five Year Plan
Where We're Headed
Leadership & Staff
The People Behind the Mission