The gospel in its simplest form: "Christ died for our sins and rose from the dead."
The Gospel Explained
The centrality of the gospel is not based on what we do for Christ, but what He did for us. He has provided a way for sinners to be pardoned instead of punished. Through Christ's death and resurrection, we can have a relationship with God that transforms our lives forever when we place our trust in Jesus alone.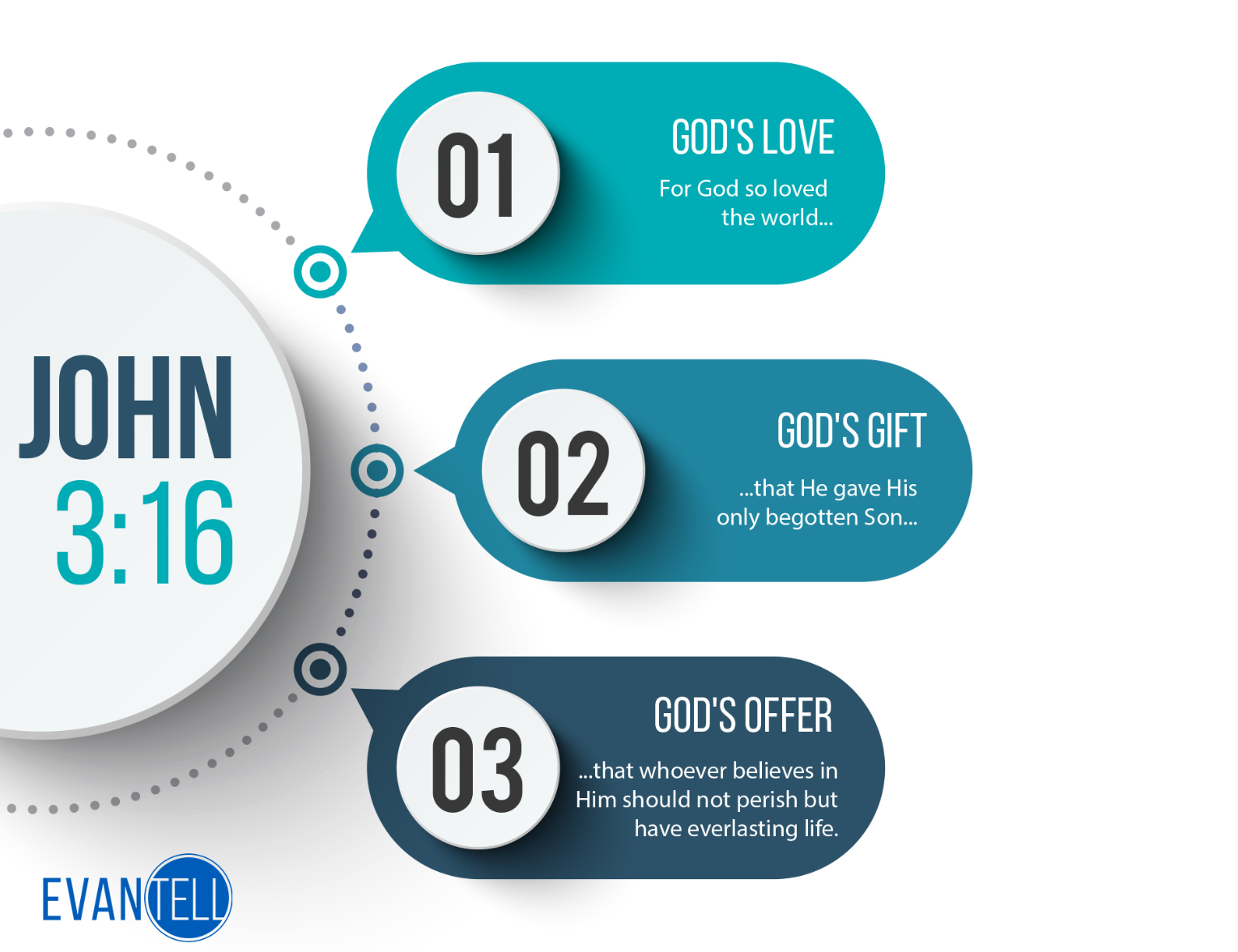 John 3:16 offers a simple outline of the three things God wants us to know: His love, His gift, and His offer of salvation.
"For God so loved the world that He gave His only begotten Son that whoever believes in Him should not persish but have everlasting life" – John 3:16
God's Love 
"For God so loved the world…"  
God's love is so remarkable because He loves us not for who we are, but in spite of who we are. Harsh words, lies, selfishness—we are guilty of all of these and more. No matter what we've done, God still loves us. As sinners who have broken God's commandments, we deserve His anger rather than his love. But God loves us so much that instead of turning His back on us, He turns His face toward us. Two thousand years ago, His love provided a gift only He could give.
God's Gift
"…that He gave His only begotten Son…" 
The gift is God's Son—Jesus Christ. Because we have sinned, we deserve to die and be separated from God forever. The Bible identifies that place of separation as hell. But God gave His Son to take our punishment. Begotten means "one of a kind." Jesus Christ is God's unique son. He is perfect. Christ is our substitute. On a cross two thousand years ago, He died for our sins. As God, He came back to life, proving He had conquered sin and death once and for all.
God's Offer
"that whoever believes in Him should not perish but have everlasting life."
Jesus did not mean "whoever goes to church, is baptized, helps the poor, or tries to live a good life." Whoever is not just the wealthy business person, the pastor at church, the volunteer at school, the alcoholic, or the struggling single parent—it's every single one of us. 
The word believe means to "trust." Knowing about Jesus is not enough. We have to place our trust in Christ alone to save us – as our only way to heaven
There is nothing more important than your need to trust Christ. You can tell God you are trusting Jesus Christ as your Savior through a simple prayer. It is not a prayer that saves you; it is trusting Christ that saves. Prayer is simply how you tell God what you are doing.
Dear God, I know I'm a sinner. I know my sin deserves to be punished. I believe Christ died for me and rose from the grave. I trust Jesus Christ alone as my Savior. Thank you for the forgiveness and everlasting life I now have. In Jesus' name, amen.
If this is the first time you have placed your trust in Christ alone, or if you'd like more information, please contact us at gospel@evantell.org We'd love to hear from you! Interested in another way to present the gospel? See our Bad News, Good News video.