The Five Year Plan
About Us
With over 50 years of active ministry, we're really just getting started. Through people like you, God has used Evantell to share the gospel all over the world. We're continuing that mission, living out Jesus' final command in Acts 1:8 – "…you shall be witnesses to Me in Jerusalem, and in all Judea and Samaria, and to the end of the earth."  There are still multitudes worldwide who need to hear ten life-changing words — Christ died for our sins and rose from the dead.
Evantell's Impact at a Glance
Areas of Focus
Today's culture is rapidly changing, from what people believe about the world around them to the way they consume information. Evantell is responding to the evolving culture by putting an increased focus on three particular areas.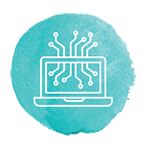 Digital Communications
Digital delivery of training content to reach the upcoming generations.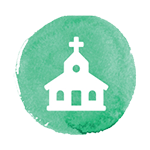 Local Churches
Church trainings to equip and empower local communities of Christians.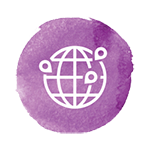 International Outreach
Taking the gospel to every corner of the world so all may hear.
Phase One: Broaden the Base
Hiring of a digital communications director who will expand the online offerings of resources and training.

Hiring of a Hispanic ministry director to support more international outreach in the Spanish language.

Expansion of existing partnerships in China and the continent of Africa.
Investment Needed
$2 million annually
Anticipated Impact
4 million gospel presentations annually
Phase Two: Regional Growth
Development of mandarin, vietnamese, and kiswahili language websites and training platforms.
Hiring of two church directors and support, host "Unfinished Task" Church Conference.
Adding of three field representatives for Central America, South America, Southeast Asia, and Africa.
Investment Needed
$3.5 million annually
Anticipated Impact
10 million gospel presentations annually
Phase Three: Global Coverage
Launch websites and social media platforms in seven additional languages.

Hiring of five regional directors and support.

Adding of seven international field representatives and five overseas conferences.
Investment Needed
$5 million annually
Anticipated Impact
16 million gospel presentations annually
Support the Plan
Make a donation
Download the Brochure
Learn more about the Unfinished Task