Wherever You Go
Evangelism Training for Today's Culture
Make evangelism enjoyable. Wherever you go. 
Christians want to enjoy sharing their faith, but they often don't know where to start, what to say, or how to overcome common fears. Wherever You Go covers each of these in a live experience that equips Christians to share with confidence, kindness, and clarity.
This training is designed for any church, parachurch, or ministry interested in equipping Christians to share their faith effectively with today's culture. Whether new or mature in their faith, all Christians will benefit from the concepts, tactics, and approaches covered in this training.
About the Experience
Wherever You Go covers the three most critical areas in evangelism: How to have the right mindset, how to manage conversations winsomely, and how to develop a clear gospel presentation.
We cover all the material in an interactive and engaging three-hour training. But the experience doesn't stop there. We provide an outline for how to keep evangelism top of mind for attendees, and we stay in touch with monthly tips and encouragement!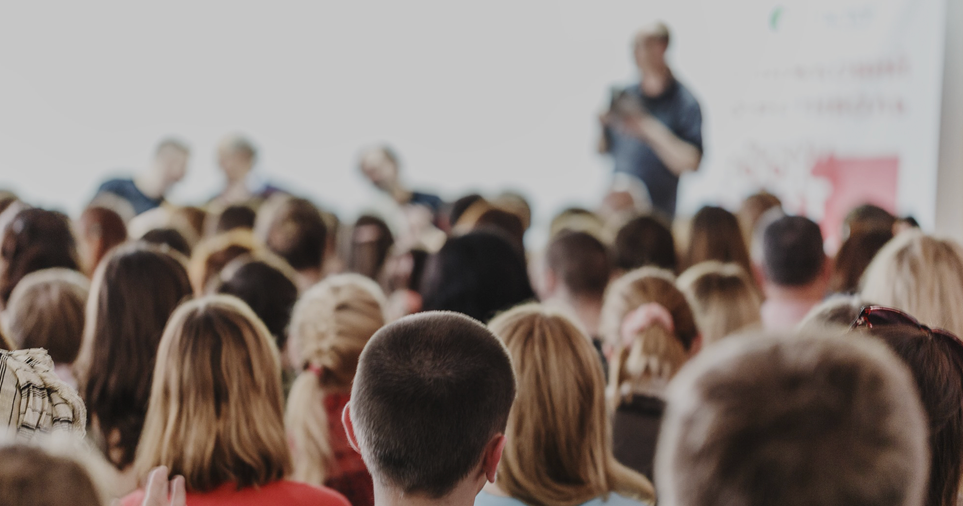 I finally feel like evangelism is something within my reach!
This was much more effective than any other training I've attended on evangelism!
I'm convinced I can do this!
The material and presenters are clear and easy to understand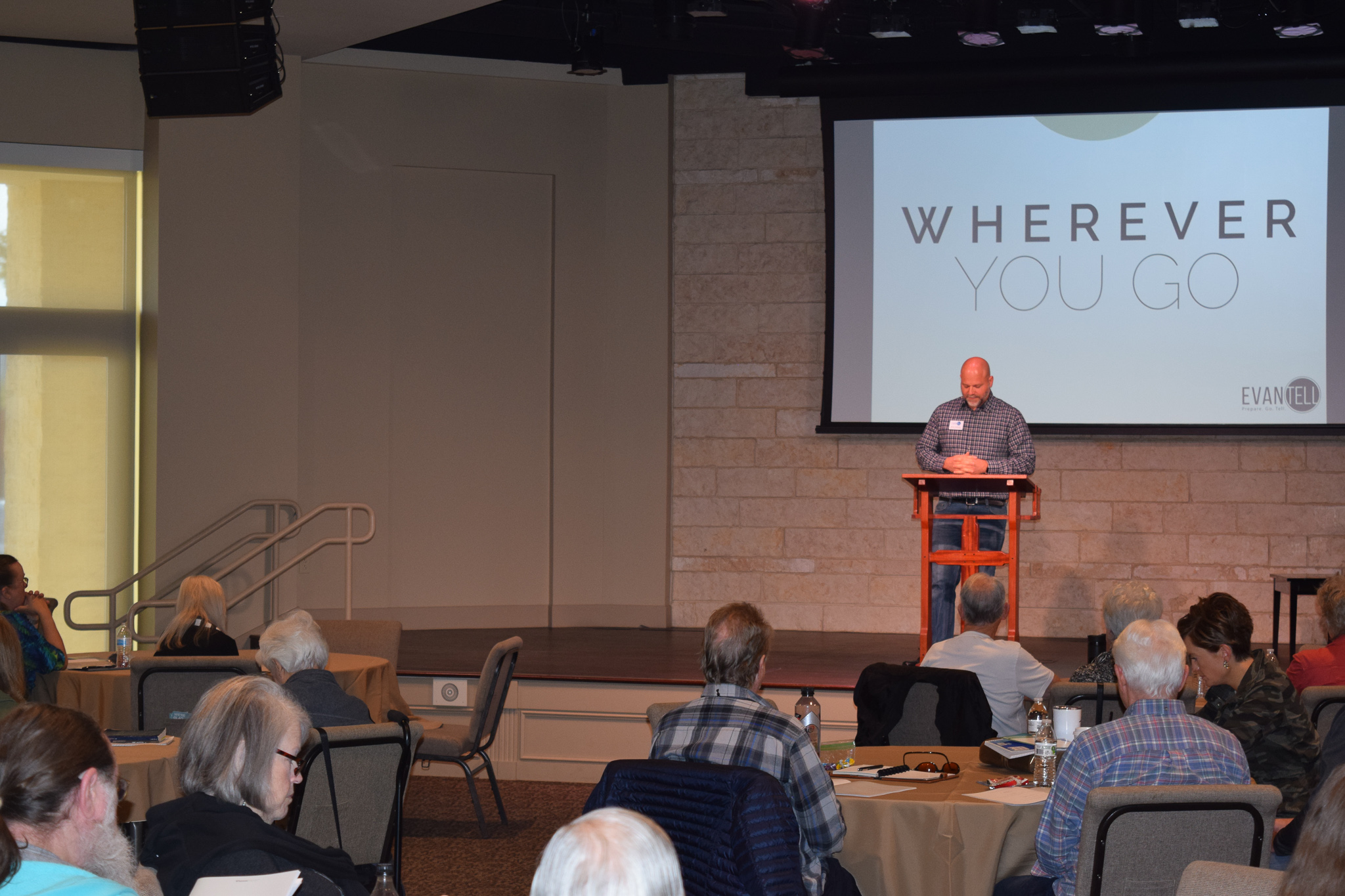 Cost and Logistics 
EvanTell certified trainers are ready to lead a Wherever You Go training at your church or ministry today!
The cost is $25 per attendee and includes an attendee workbook, resource packet, customized follow-up emails, and exclusive discounts on EvanTell resources.
EvanTell is located in the heart of Dallas, but options are available for training across the nation.
Course content
The content in our training and workbooks take a fresh approach to evangelism that specifically relates to our current culture. Instead of a one-size-fits-all approach of "here's exactly what to say," we provide a framework that people of all personalities can work within to overcome evangelism barriers, start conversations, and present the gospel confidently and comfortably.
The course is broken down into three distinct sections: Mindset, Managing Conversations, and Message.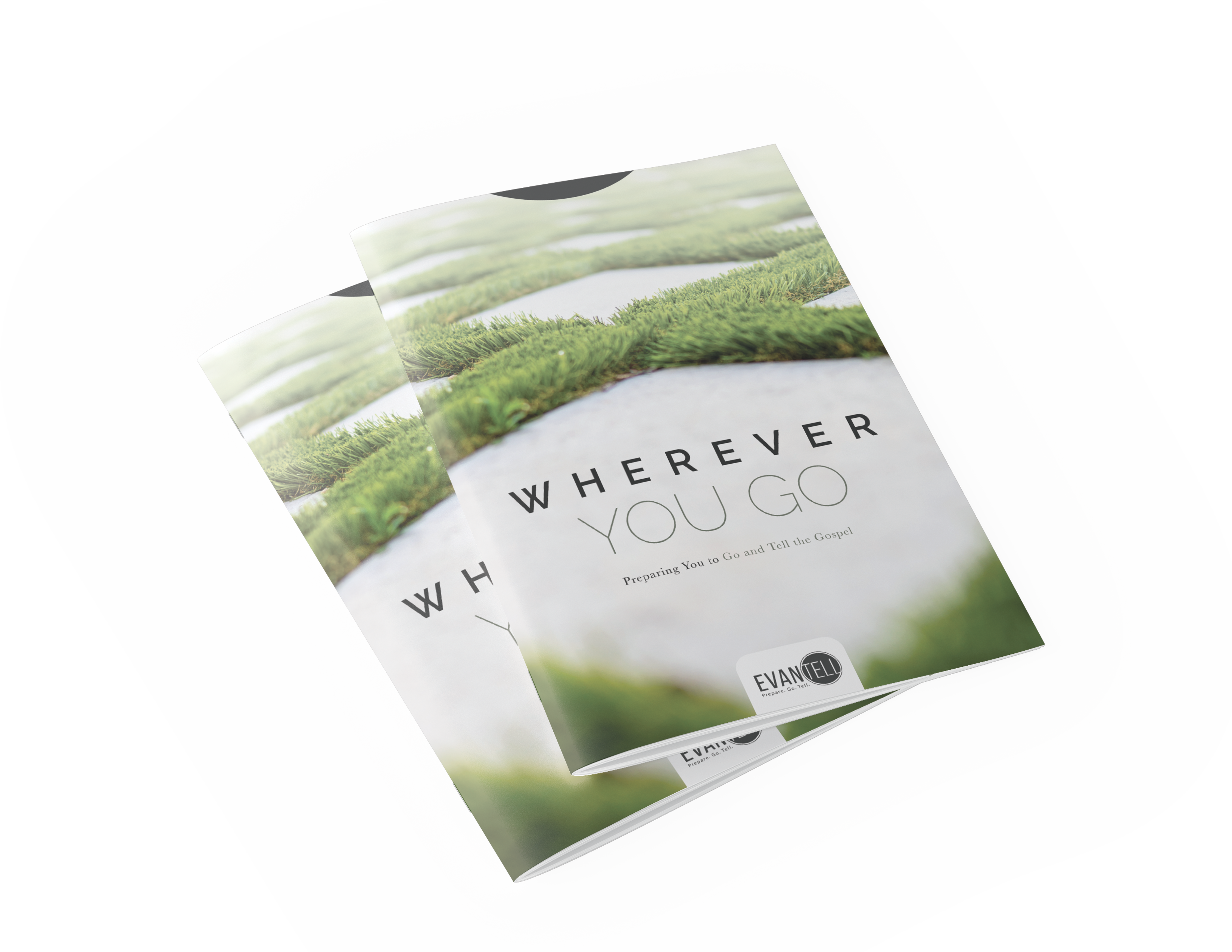 Mindset
Fears and misconceptions about sharing our faith can prevent us from pursuing someone for Christ. We'll walk you through the most common mindset obstacles and show you how to overcome them.
Managing Conversations
How can we have winsome, authentic conversations that can help lead someone one step closer to Jesus? We'll give you several practical ideas you can put in place immediately.
Message
The beauty of the gospel is in its simplicity. We'll show you how to share it in a way that helps others clearly understand the message of God's love, our brokenness, and the hope we have in Jesus.
Frequently Asked Questions
Why EvanTell?
We're a little biased but beyond that, EvanTell has been training Christians to share their faith confidently and clearly for 50 years in the Dallas / Fort Worth area, and around the world. We have impacted 25 countries, administered more than 42,000,000 gospel presentations, and we have held more than 825,000 trainings. We are thrilled at what God has been doing through this ministry and are excited to see your church and/or ministry experience the hand of God upon your people when they are equipped and energized to share their faith!
How much does this training cost?
The cost is $25 per attendee. This cost includes workbook, resources packet, customized follow-up emails, and exclusive discount offers on EvanTell resources.
Most often, churches or ministries ask attendees to pay for the session. We highly recommend this as well. When attendees invest in the session, we have found they are much more likely to commit to applying what they learn into their daily routines.
If your church or ministry is outside of the North Texas area, there may be an additional cost to cover travel, hotel, and meals for the trainer. This is discussed on a case-by-case basis.
When is the best time to host a session?
Wherever You Go is most often hosted on Saturday mornings or afternoons. However, we are able to work with ministries if a different day / time is desired and lines up with trainer availability.
Is the training available online?
At this time, we only offer live, in-person training. In our experience, in-person is the best method for evangelism training. We are happy to share more thoughts on this on a call or email exchange.
Can I lead the training myself?
Only a certified EvanTell trainer can lead these sessions. The content in the workbook is only a piece of the training. The expertise our certified trainers bring to the presentation of the content is the other very critical piece.
2023-24 Schedule | Wherever You Go
WHEREVER YOU GO
March 12, 19, 26 & April 2, 2023
Valley View Christian Church
Dallas, TX
Trainer | Brock Anderson